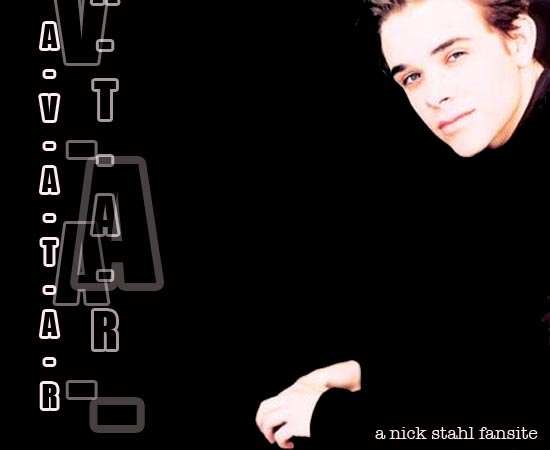 RANDOM NICK QUOTE:




av-a-tar ((n)) 1)) the embodiment of an ideal; an incarnation
2)) a reference to "Carnivāle"

WHAT'S NEW??
((08/26/05))
Image Gallery update! Episode 6 (Pick a Number) of "Carnivāle" is up, as is a complete collection of screencaps from "In the Bedrooom". I also polished up the Filmography. AVATAR is back on track!


What's New Archives
Biography/Filmography
Image Gallery
Time Wasters
Related Links
The AVATAR LiveJournal Community
Members get all the latest news and site updates!









DISCLAIMER: AVATAR and its related Livejournal community are not representatives of Nick Stahl, nor is there any profit being made at Mr. Stahl's expense. This is merely the effort of a lone fangirl trying to share the love with like-minded individuals. Peace out.



YOUR WEBMISTRESS: Emily e-mark@northwestern.edu